View cart
"303 Solutions For Dropping Stress And Finding Balance" has been added to your cart.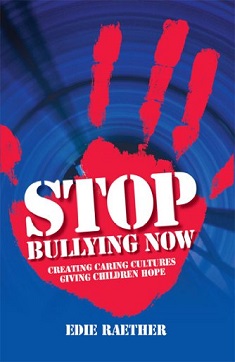 Stop Bullying Now Creating Caring Cultures. Giving Children Hope
$19.95
A comprehensive handbook that provides a prescription, process and program for the intervention and prevention of bullying and cyberbullying  in the classroom and the community. The practical tips, tools and strategies for creating a safe environment are helpful to students, parents, counselors, teachers and all those committed to ending the cycles of violence.
Related Products
Winning! How Winners Think – What Champions Do

Beyond desire, destiny, or discipline, some struggle and others effortlessly accomplish more because they think –differently. Overcome adversity and discover the power of purpose from the mindset of the masters. Rekindles the human spirit and the power of purpose and passion by revealing the DNA of success to give human permission, possibilities, and promise.

$

19.95